Description
OZONE WASP V3
All Round Performance Wing
Hand held Wing for water, land or snow sports
Lightweight inflatable design
Simple to set up and use
Stable with efficient power
The WASP V3 is an amazing all-round performance wing excelling in any condition and all disciplines. It is lightweight, simple to set up and easy to use with improvements to the power handles, de-power surf handle, windows, waist leash strap, canopy material and an updated size range.
From freeride cruising, wave riding, boosting air tricks, down winding or just starting out, the WASP V3 is ready to shred!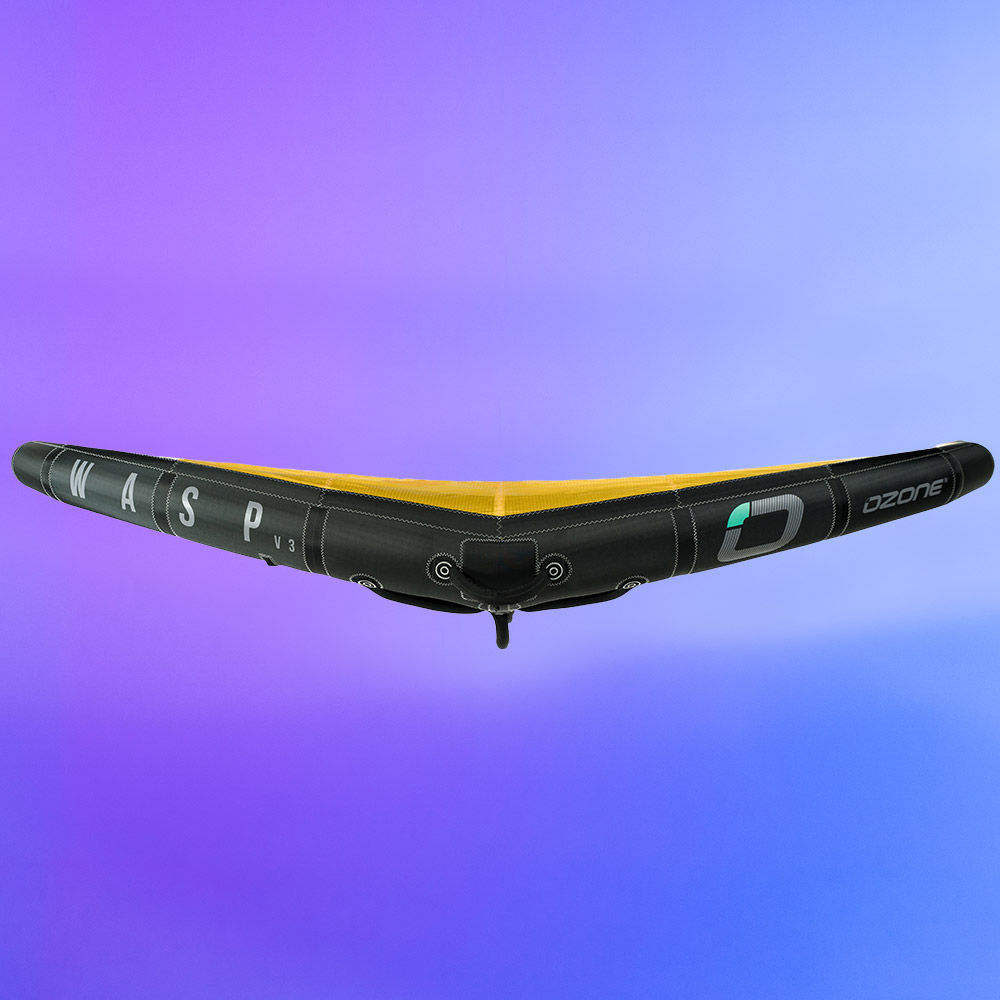 Innovative Leading Edge and Strut
Our innovative Leading Edge and Strut design provides a stable airframe with minimal flex, delivering a solid, direct and well-balanced feeling. This rigidity also helps develop power at low speeds to get you powered up and planing sooner. Our new overlap flat seam construction improves sail control resulting in an overall cleaner canopy.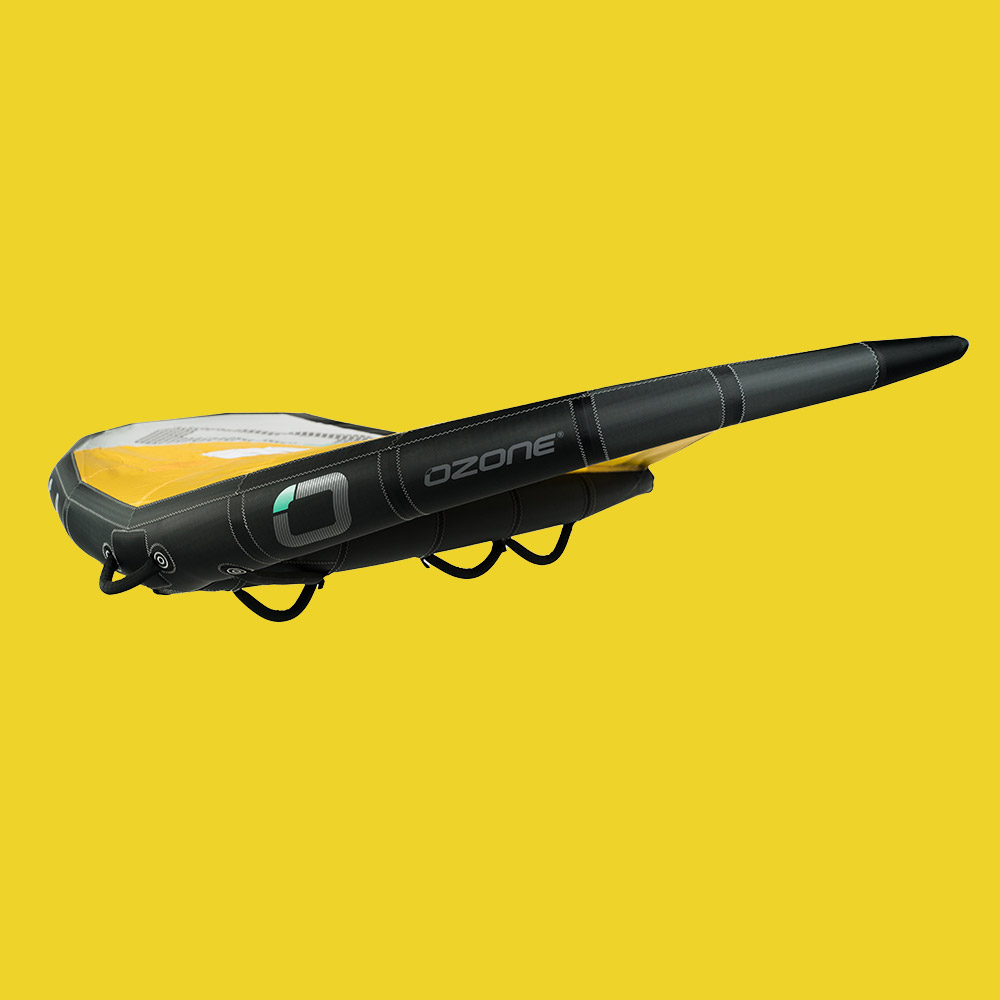 New Ergonomic Power Handles
New Ergonomic Power Handles on the Leading Edge and Strut feature an updated stiffer design to provide maximum control and comfort. The De-Power/Surf Handle at the front of the Leading Edge has been redesigned for increased control when flying the wing single-handed and features new soft knuckle padding for extra comfort.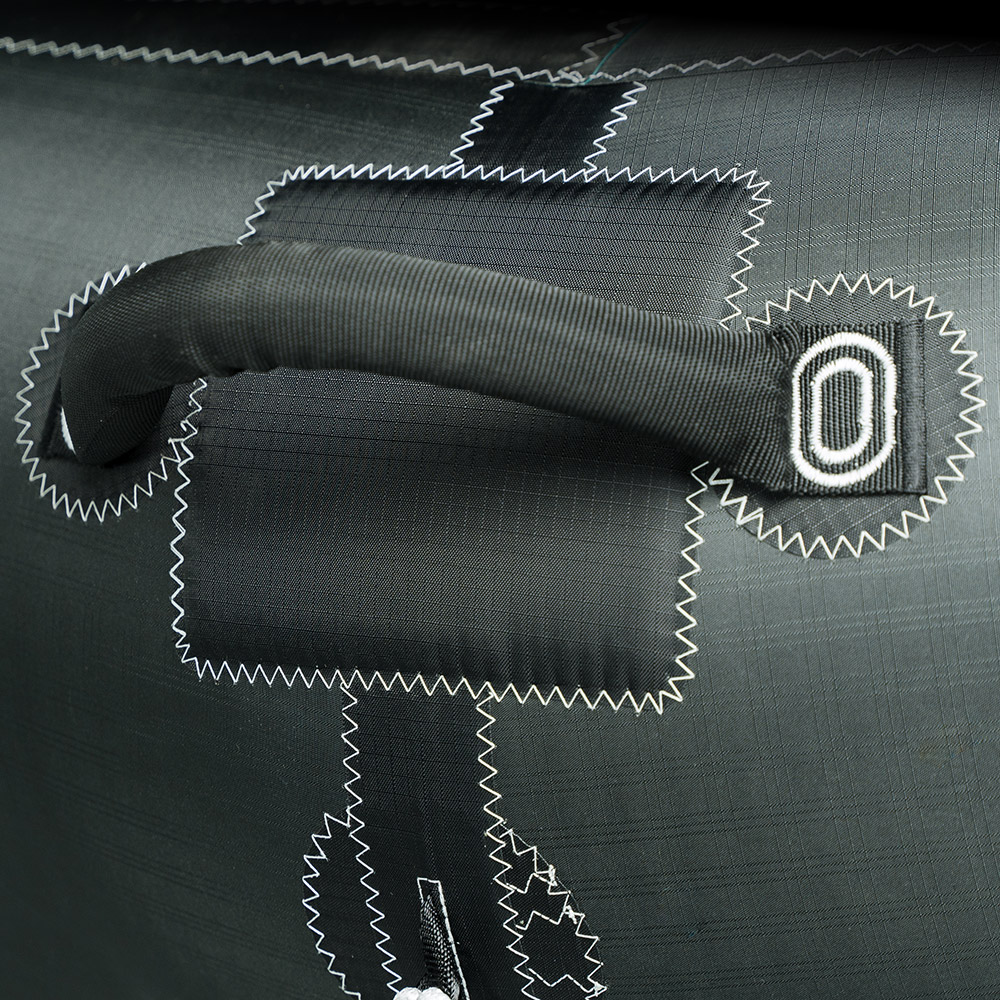 Easy Inflate
Fast Flow Air Valves on both the Leading Edge and Strut makes inflation, deflation and packing a breeze.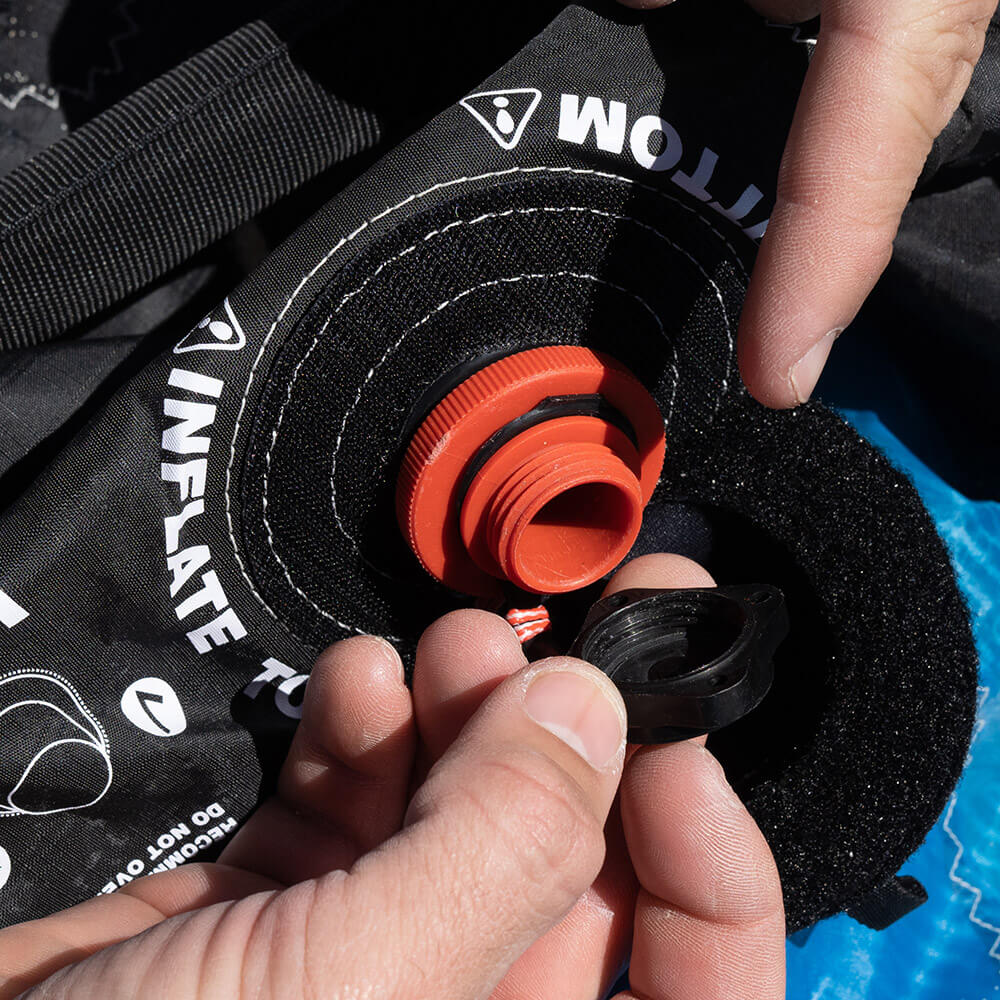 Integrated Scuff Protection
Scuff protection has been integrated for riding on snow or land, although it is best to keep the wing off the ground at all times!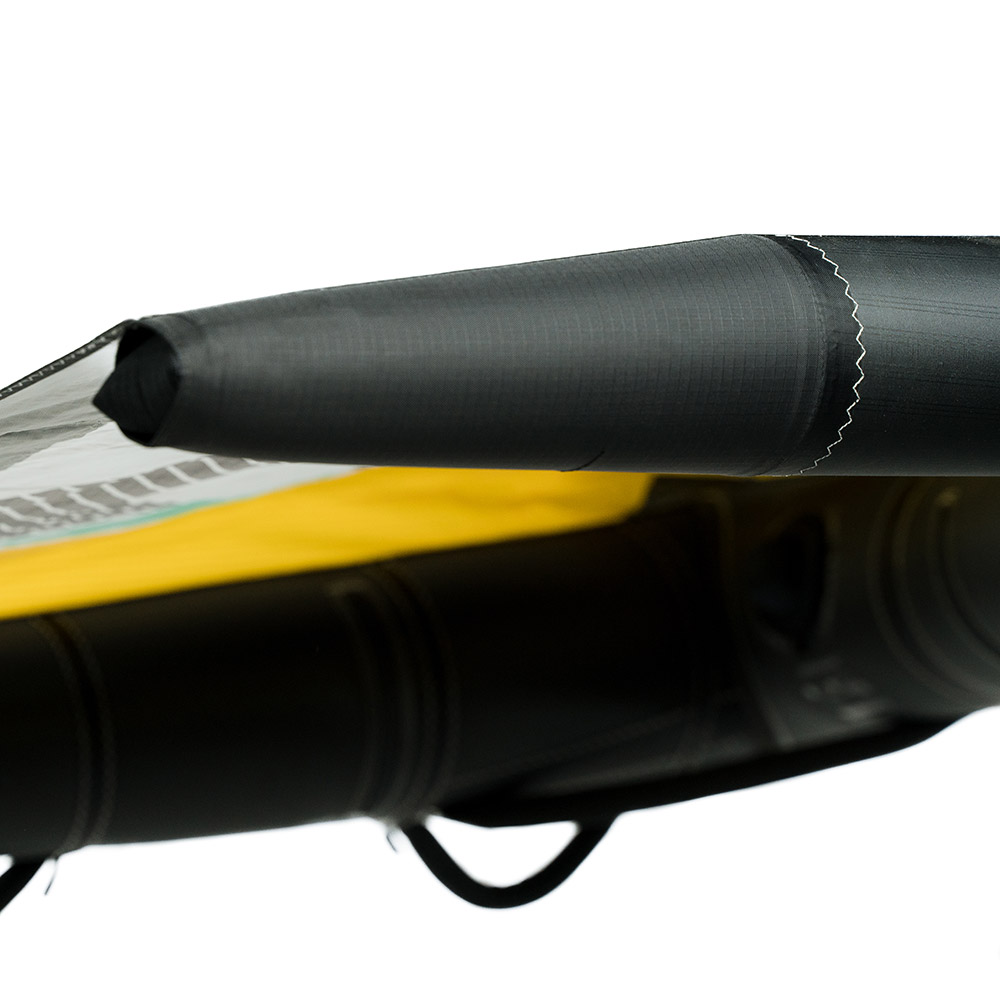 New triple rip-stop material Combination
The WASP V3 features a new triple rip-stop material combination. The new triple rip-stop canopy material has an advanced coating to increase strength, rigidity and durability while improving feedback to the rider for a more direct feel of the wing.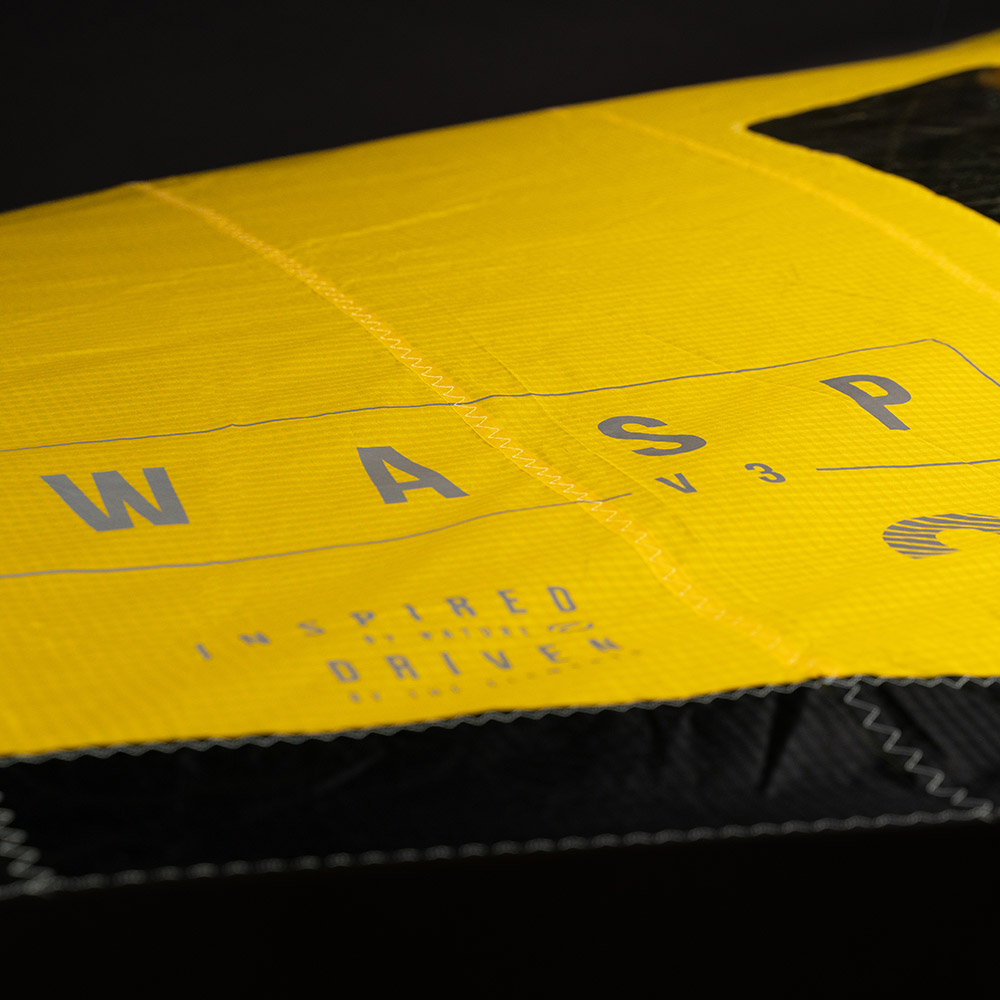 Super Tough Dacron
The technical triple rip-stop dacron is super tough, used on the Leading Edge and Struts it has superior strength and durability.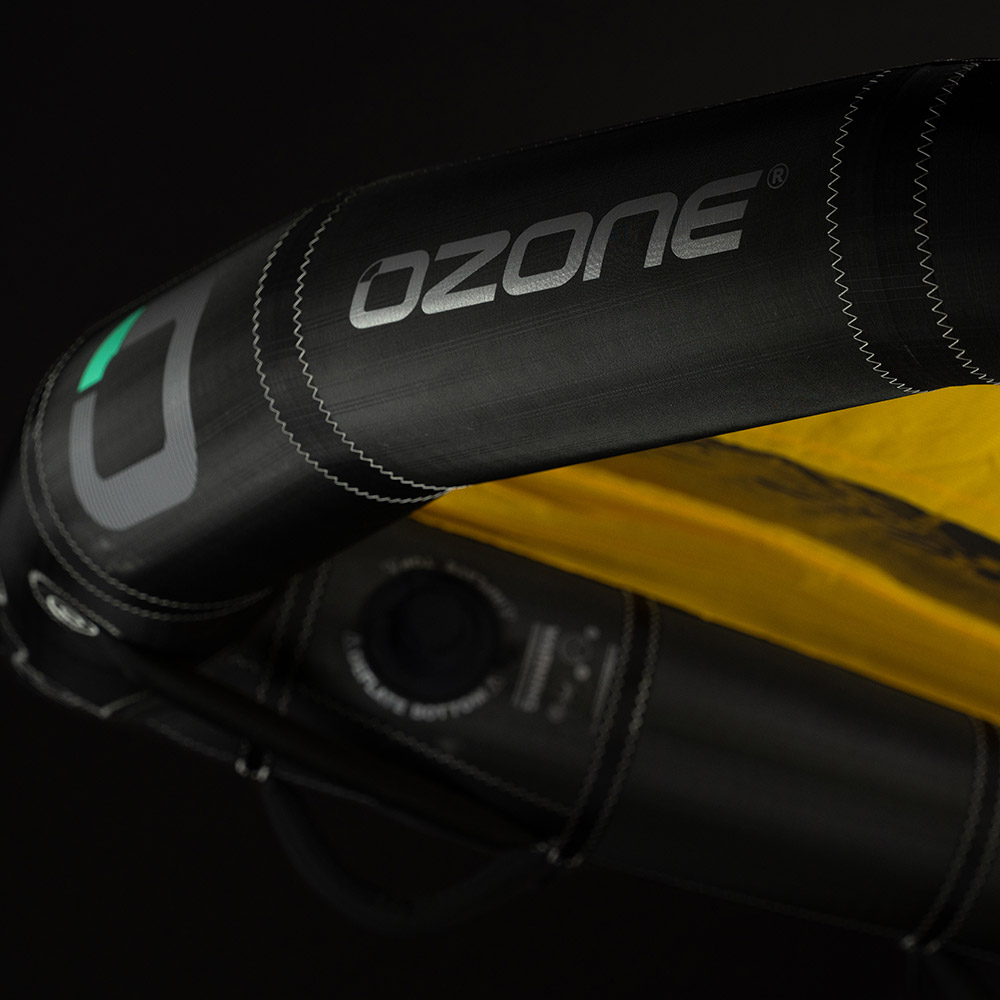 Shoulder Padding
For the V3 we have updated the bag adding a second adjustable shoulder strap plus double layer foam padding for carrying a board and foil over the shoulder.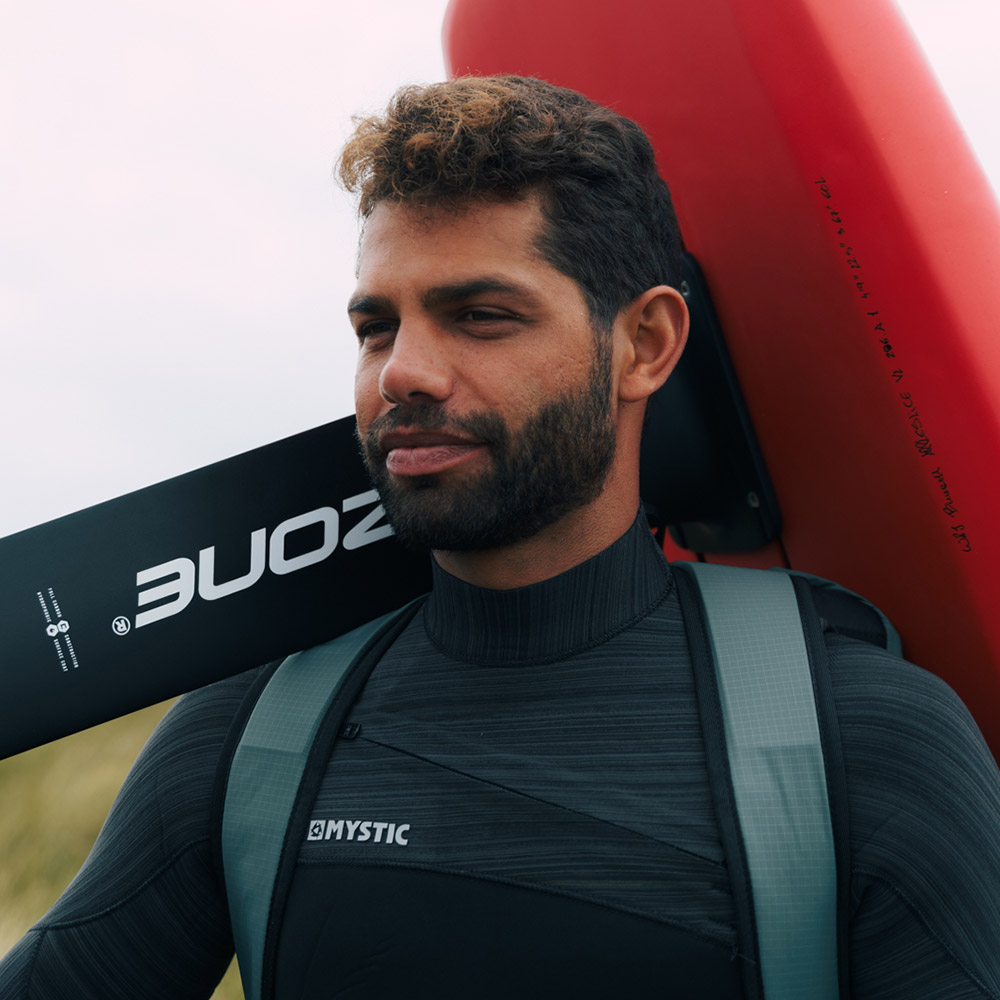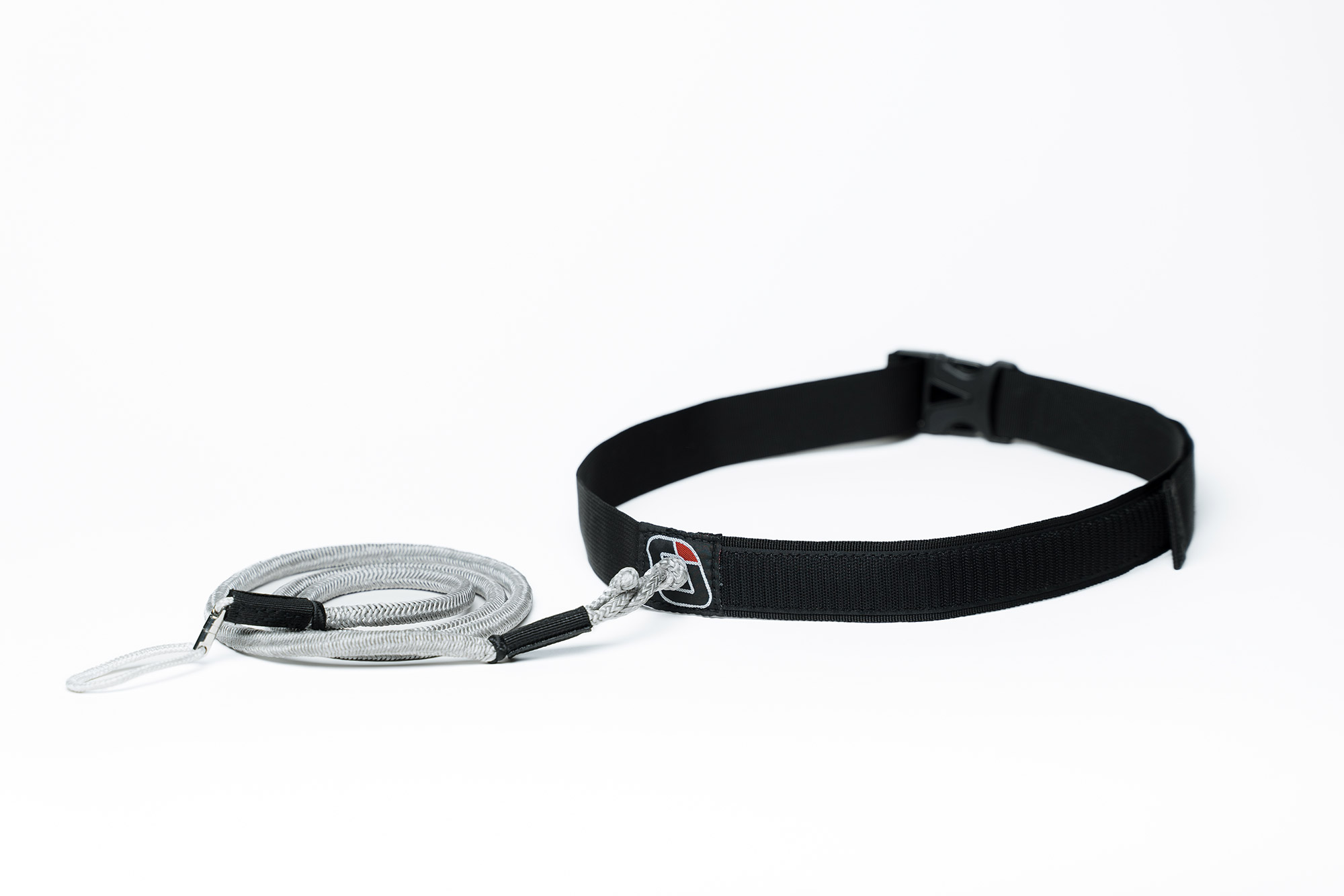 Modular Leash
Our modular leash system can be customized for rider preference. The WASP V3 ships standard with a Waist Strap pre-attached to the Leash Line. The updated waist strap now includes an additional velcro closure running over the buckle to take stress off the buckle when highly loaded. Leash system accessories (sold separately) are a velcro Wrist Strap or a Quick Release for use with the supplied Waist Strap or for connecting the Leash Line to a harness.
Harness Line
For riders using a harness, webbing loops next to the strut Power Handles provide quick and easy installation of the WASP V3 Harness Line – a slim and lightweight design with an internal bungee contracting when unhooked to stay out of the way.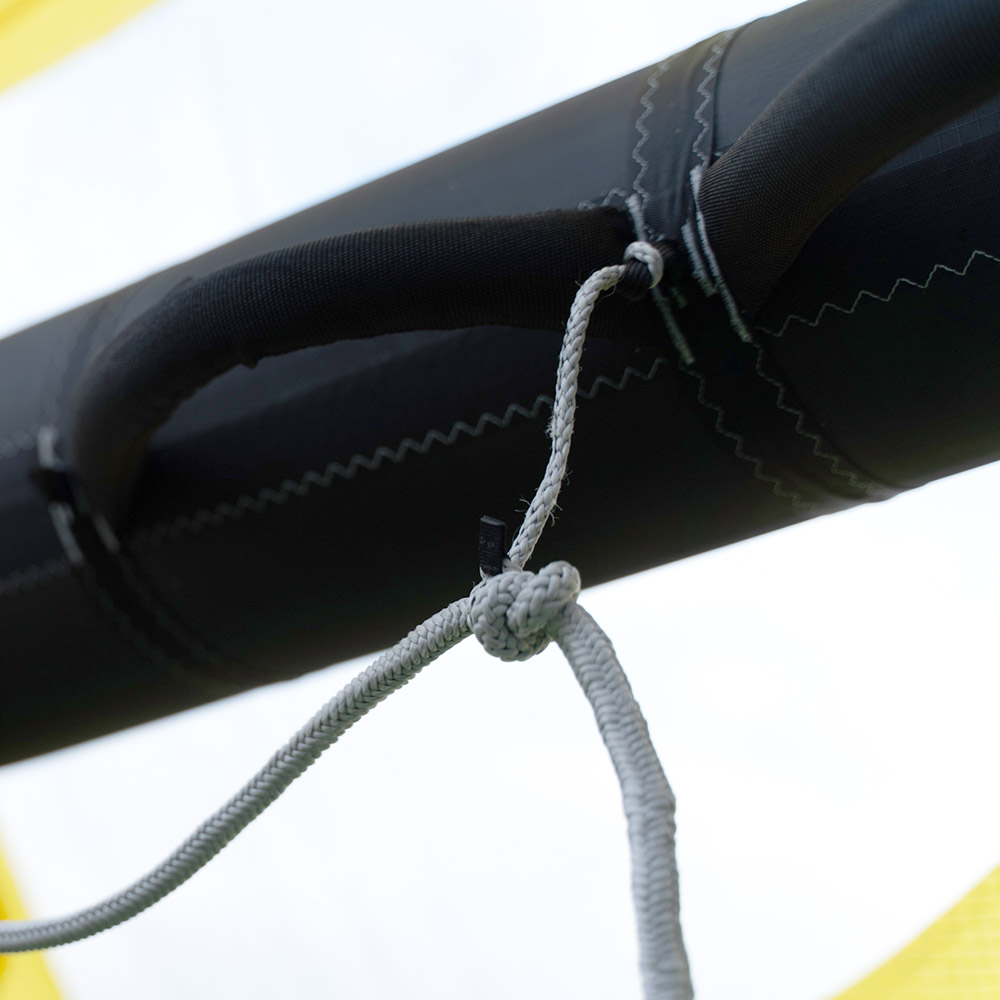 S and W Verdict:
"Ozone knows a thing or two about wings, and the Wasp V3 is no exception! Fast and stable with a wide wind range!"