Description
CLOSE-FITTING FREERIDING BACKPACK THAT'S COMPATIBLE WITH THE CLASP BACK PROTECTOR (SOLD SEPARATELY).
PRODUCT HIGHLIGHTS
Ergonomic and flexible
Versatile and adjustable
Cleverly designed to meet all the demands of the terrain
The FREE RIDER 28 fits extra snugly against the back when freeriding in any terrain – just like a second skin This is primarily down to the flat, elasticated CLASP FLEX BELT which provides control in every situation as well as reliable support. The soft back pads hug the back perfectly without restricting the movements of the spine. On the inside, the back of the backpack can be fitted with the CLASP SPINE PROTECTOR. This spine protector is certified to motorcycle standards and can be purchased separately. It slides easily into a separate inner pocket. The focus here is both on your safety and on the environment: This freeriding backpack is completely PFC-free and, thanks to the use of recycled polyester, also climate-neutral.
In order to optimally adjust the backpack while on the go, it can be quickly compressed using the integrated side straps and folded into a flat-fitting second skin on the back. When it comes to rappelling into steep gullies or short walking passages, this freeriding backpack has all the necessary attachment options for skis, an ice axe or rope, not to mention the tried-and-tested helmet net, emergency card and hydration system compatibility. All the features are well stowed away on the outside to prevent them catching, even when in difficult terrain.
The freeriding backpack also offers enough space for climbing skins and ski crampons, ensuring extra flexibility out on the mountain. Emergency equipment can be neatly stowed away and kept at hand in a separate safety compartment, while all other items in the main compartment are accessible via front or back access. The FREE RIDER 28 is a versatile companion for maximum flexibility and freedom of movement on skis.
PRODUCT FEATURES:
Access to main compartment: front
Access to main compartment: back
Separate safety compartment
Side ski fastening
Diagonal ski fastening
Holder for safety equipment
Side snowboard/snowshoes fastening
Helmet net
Compression strap
Hydration system compatible
Chest strap with signal whistle
Emergency Card
Protector compatibility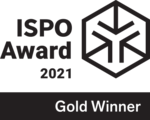 S&W Verdict:
"Another impressive update from Ortovox with the Free Rider range."